There is always some new trend on social media and lately, I've seen quite a few favorite book lists. Except that people draw it out one title at a time for a week and NEVER TELL YOU WHY. As a bibliophile, that's simply unacceptable on so many levels. First I don't think I have that kind of attention span. This is how it goes, I get one title, I'm on Goodreads. I'll look at the reviews, read the synopsis, and I've decided to add it to my read list or move on. But in the meanwhile, Goodreads knows my taste and has recommended thirty other titles. I spend the next hour pouring over new book titles, remembering I forgot to post a review, I quickly get sidetracked down the book lover's rabbit hole and forget who gave that first book title, to begin with. Not to mention, I never learn why they love it. Sometimes the reason another person gets excited about a book is the only reason I pick it up. I can look at covers till I'm blue in the face but you tell me you love a title for a handful of specific little reasons, and I want to experience that. So I read it.
I refuse to torture anyone in such a manner. So instead, I'm going to make my own list of amazing books everyone should read. Some are among my true favorites and others are books that just opened my eyes. I'll include their Goodreads links and while I likely have more in-depth reviews somewhere on this blog for each of title, I won't torture you with them.
1. Ready Player One by Ernest Cline: I read this book for the first time four or five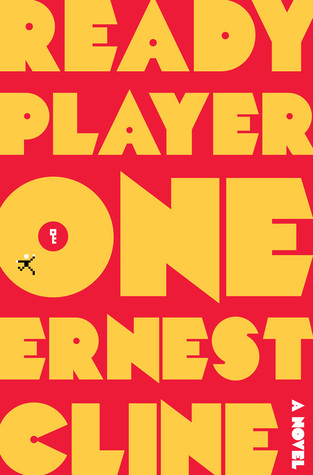 years ago. I know it's blown up since the theatrical release. I beg you not to compare the movie and the book. The movie is about 20%… maybe more like 17% or 18% of the book. Consume them as separate entities and you'll be much happier for it. BUT RPO is still one of my all-time favorite books. Cline has confirmed he's writing a sequel. I don't know how he'll do it or what it could possibly entail as RPO was a perfect stand alone.
2. Name Of The Wind by Patrick Rothfus: I've read each of the
titels in this series twice. I feel like I should read them again because I know I've missed a lot. In a book as vast as this one, it's easy to overlook plot elements when the writing is poetry. Not literal but Rothfus writes an action-packed, adventure, coming of age story with such beauty, it's no wonder it took him twenty years to write the first book. If you don't know, Lin-Manuel Miranda is writing the music for a theatrical adaptation of this book series. I'm over the damn moon for two reasons. One, duh it's a wonderful book. Two, Lin-Manuel Miranda is only one of the best artists out there today, with 11 Tony awards for his musical Hamilton but also we share a name, which makes it that much more awesome.
3. Kindred Spirits by Rainbow Rowell: I'm a fan of Rainbow Rowell's books as a
whole. But this little gem was a complete surprise to me. I've never been ultra big on short stories because I always feel cheated. But this book changed my view on short stories and I've come around to really enjoying them for what they are. Like little windows into a moment in time. Kindred Spirits is about a few kids who meet outside of a movie theatre three days before the theatrical release of the new Star Wars. It's heartwarming and a bit awkward but I love it more than just about every other little short. It's 60 pages of embracing your inner geek and finding people who appreciate you for you. There's something truly beautiful about this title.
4. Sleeping Giants by Sylvain Neuvel: This is a three book military sci-fi trilogy
written mostly through Journals and interviews. It's one of the most uniquely written books I've ever stumbled across. I recommend the Audio version of this hands down, as they use a full cast and the same cast for all three books. I wouldn't consider myself a fan of military sci-fi as a rule, but this is the exception to all rules. Each book takes place about ten years after the former. There are giant robots and aliens and secrets and so much going on that you're always on your toes. I can't begin to express how much I loved this book series.
5. Dandelion Iron by Aaron Michael Ritchey: I've never been big on Steam Punk.
With the exception of probably Firefly, it's too westerny for me. Yes, westerny is a word. Ask me. I love the costumes and the esthetic but the stories tend to bore me a little. And I'd rather fully enjoy what I'm reading or watching. This is the first written exception to the rule. I fell for Aaron Michael Ritchey's books with The Never Prayer and Long Live the Suicide King. So when Dandelion Iron came out as part one of a six book series, I figured I had to give it a try. I was drawn in immediately and demanding book two. Impressing me with cowboys and steam-powered flying boats, made this book worth mentioning. I now find myself in love with the show West World and a little part of me blames Ritchey. I might not have given it a try if it weren't for his books expanding my mind a bit.
6. Every Heart a Doorway; Down Among the Sticks and Bones; Beneath the Sugar Sky
by Seanan McGuire: These are the first three titles in the Wayward Children series. It's like Wizard of Oz meets Alice in Wonderland meets Frankenstine… only I disliked both WOO and AIW and love the Wayward Children books endlessly. They are novellas and only sit around 150 pages each. My favorite title is the second one by far, and while it stands alone as sort of a prequel, I feel like reading the first book is a necessity. One of the things that stood out for me, besides the inclusiveness of her characters, was that the characters aren't morally ambiguous. Each character uses a different set of values or scales to determine what is good and what is bad. They each have a different definition of good and evil. It brought so much depth to a world in so few pages.
7. United States of Japan by Peter Tieryas: Tieryas is a true wordsmith, a logophile of the
greatest caliber. There is a passage near the end of the book when a character is being electrocuted. What passes from the time the electrocution starts to when the torture stops, is insane. It's vivid, and time fluxes into infinity before snapping back on end hitting the reader in the face with a punch so grand your still spinning after it stops. As a whole, this is another odd pick for me, as I don't generally enjoy things that are too warlike in nature. USOJ is an alternate history story with an insane sci-fi twist. What if Japan actually won the war, with giant robots and other sick twisted amazingly fucked up bio-engineering aspects to life.

8. Redshirts by John Scalzi: This is exactly as it sounds for those of you who are in the
redshirt know. It's been described as Star Trek meets Purple Rose of Ciro. Right from the beginning, were in an episode of the Intrepid (think Star Ship Enterprise). We watch redshirt after redshirt die. And when the redshirts finally start to put together that they're disposable, and maybe in some sort of TV show shit hits the fan. It's meta as fuck. I don't want to give more away but let's say if you love Star Trek, time travel, movies, just anything nerdy enough to make you scratch your head then you'll enjoy this book as much as I did.
9. Pride and Prejudice by Jane Austin: I read this book no less than once a year and
have done so for too many to count. There is something I'll never get over with regards to this book. From page one I'm sucked into another world where subtleties and hand written letters and a slower pace of life takes hold. It's beautiful. So much can be said with so little and it's a world where actions speak louder than the words that fail them. I can't imagine a world where this book doesn't hold a special place in my heart. It's basicly magic. It's the kind of book you want to read curled up in a big cozy chair near a fire with hot tea and blanket.
10. Harry Potter by J.K. Rowling: There was never a world in which this series did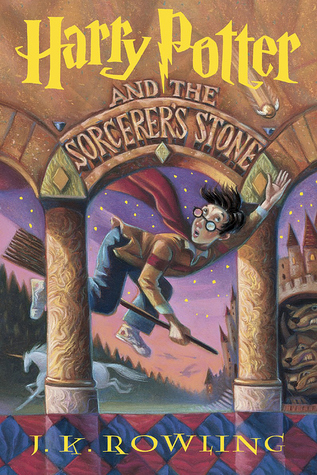 not make the top of my list. I've read it too many times to count and yet not nearly enough to settle my heart. It's one of the books that I attribute to changing my life. I don't know many people who haven't heard of them and am shocked when I come across people who never read them. Sheer horror. For realz. I have like a million amazing memories attached to this book series. Or should I say as a result of? Either way. I can't help but feel little obsessed. I inked a symbol of this book to my body.
That's ten titles. I could keep naming books for about the next year. Not an easy list to narrow and there are a lot of other authors I would have included. Adam Silvera, Angie Thomas, Jim Butcher, Scott Westerfield, Dan Wells, David Leviathan, Becky Albertalli, Lauren Oliver, Chuck Palahniuk, Claire North, and Alex Flinn just to name a few more.